Nostalgia
by Yorke Inc

Sat 6th August - Sun 7th August, 2022
10:00 PM - 4:00 AM
Katalyst Night Club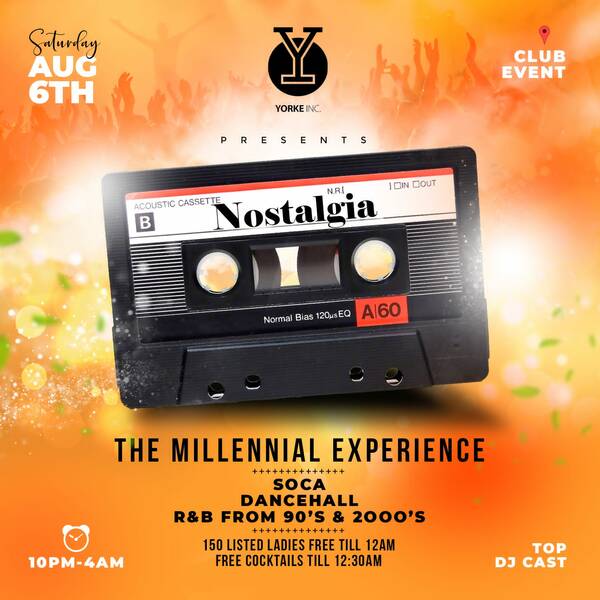 Description
How we feel about a millennial throwback? 
August 6th we bringing to you a blast from arguably some of your best days on a dance floor! 
Let's see who had the best moves and who knows all the hits word for word Soca, Dancehall and we must touch the R&B 
The FIRST 150 listed ladies will be FREE! So come on out in your numbers and message any committee member as early as possible! 
Oh and we will also be doing free cocktails at the event until 12:30 so you know !
Our Dj's understand the assignment for this one let's see which segment is the best!
-Ladies: $150 
-Men: $200
You can also head over to islandetickets for online purchases Link in bio. 
Committee:
•Andreas -3796569
•Myles -7804716
•Shanice -7571354
•Tricia -7950662
•Duane -6838402
#yorkeinc 
#throwback 
#nostalgia
#cocktails
#takemeback