UWI Fete 2023-ReLive
by UWIDEF

Sun 22nd January , 2023
2:00 PM - 8:00 PM
Grounds of the Office of the Campus Principal, UWI St. Augustine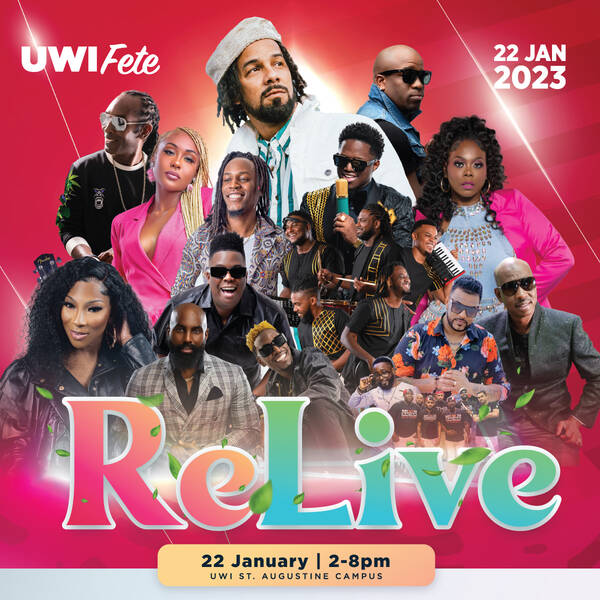 Description
The UWI Development and Endowment Fund (UWIDEF) invites you to support the education of UWI Students.
Welcome to UWI Fete 2023- ReLive!
ReLive summons us to abandon fears and frustrations of the past with an indulgence for the senses. Witness a spectacle of free-spirited bodies adorned in different fashion aesthetics with a kaleidoscope of colours and patterns expressing individuality. Be prepared to be mesmerised by delectable delights wafting through the air. Savour gourmet dishes and premium drinks crafted by top chefs and mixologists from across the nation. Let your ears be captivated by the melodious sounds of the Carnival's best entertainers. Feel the percussions and vibrations of scintillating music. It becomes an extension of your pulse - a constant reminder that you are alive in this moment. Relive as you are beckoned towards the main stage to release, revel and reawaken your spirit with every beat and every note. Can you feel it?

Come, join us… ReLive beautiful moments and make new memories. ReLive… for a cause!

Dress Code: Fashion that makes you feel MOST beautiful