Limerz Cruise 2018
by Limerz Cruise

Sun 5th August , 2018
9:00 AM - 2:00 PM
Shallow Draught, Barbados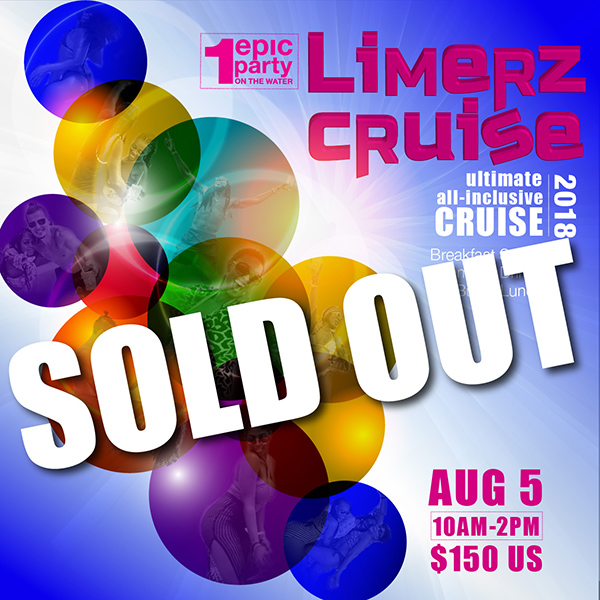 Description
Ready for the Ultimate All Inclusive Cruise of the season?
The entire Limerz Cruise team is eager to sail with you on August 5th! Get working on those Crop Over bodies beause you will need to squat, bend and wine at will. And since we are pumping from the time those feet hit the boats, you will need STAMINA!
NOTE CHANGE IN TIME!
Breakfast snack is served from 8:30am to 9:00am.
Boats board at 9:00am, action starts at 9:01am...seriously!
Remember to choose your boat, choose your captain and click request ticket!

General Information
Date: Sunday August 5th, 2018
Time: 9:00am - 2:00pm
Location: Tiami Dockside
Package includes: a breakfast snack, premium alcohol all day, buffet lunch, the best local and regional Djs.
VESSELS
BLACK BOAT: Henry
GREEN BOAT:  Renata
YELLOW BOAT:  Tricia
BLUE BOAT:  Cheryl
RED BOAT:  Chris
PINK BOAT:  Simone
ORANGE BOAT:  Chris
PURPLE BOAT: Justin
SILVER BOAT: DeVito
GOLD BOAT: Scott
TICKET PAYMENTS ARE DUE WITHIN 48 HRS OF APPROVAL!
Groups should email the names and email addresses of the persons within the group OR place that information in the notes section, so we can TRY to accommodate you on the same boat. Due to the nature of the event, this is not guaranteed.

Tickets - $150 US