ALIVE FOREVER: The Easter Concert
by The First Church of the Open Bible

Fri 7th April , 2023
5:00 PM - 8:30 PM
Oasis Garden Terrace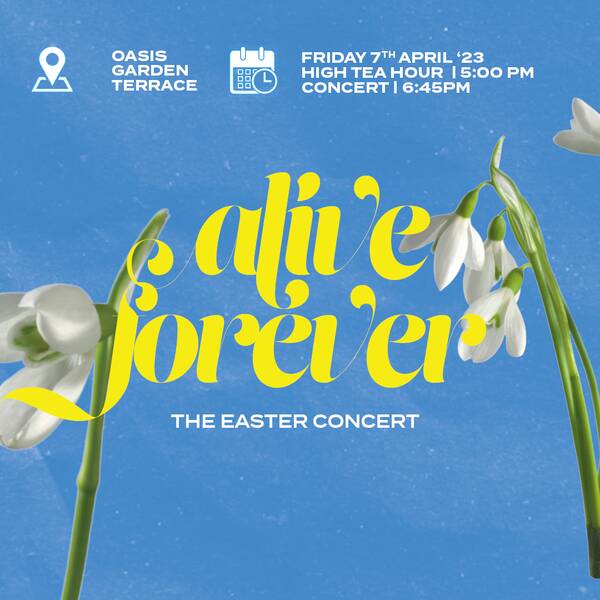 Description
ALIVE FOREVER - THE EASTER CONCERT
Date: Friday 7th April 2023
Time: 5pm High Tea Hour | 6:45pm Concert
Location: Oasis Garden Terrace
Alive Forever" is an Easter concert that celebrates the joy and hope of the Easter season through inspirational music. Join us for a beautiful evening of inspirational live entertainment, afternoon tea with a scrumptious buffet, and an unforgettable time with friends and family as we celebrate this special time of the year.
Come and celebrate the eternal hope and promise of Easter with breathtaking and inspirational music at a concert that will leave you feeling empowered and renewed!
Revelation 1:17b-18a: "Don't be afraid! I am the First and Last. I am the living one. I died, but look–I AM ALIVE FOREVER AND EVER!"