Cinderella & the Trini Prince at SAPA on Sunday 16 July @ 5 pm
by D C Shell Theatre

Sun 16th July , 2023
5:00 PM - 7:53 PM
SAPA, San Fernando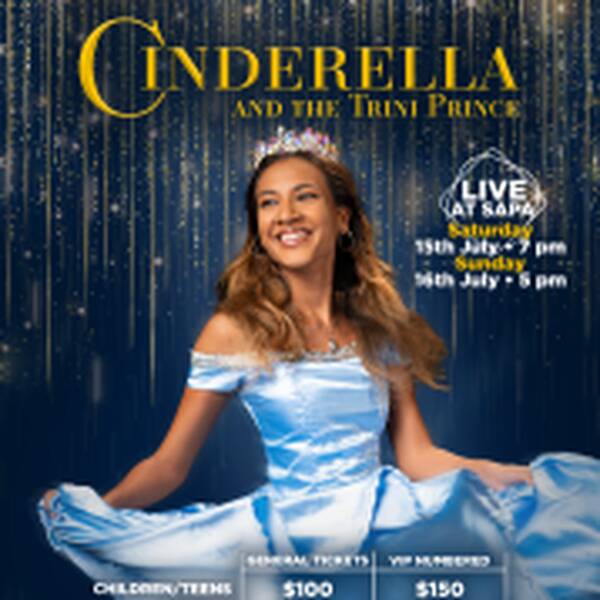 Description
The most popular fairy tale of all time seen through the eyes of the Crazy Catholic. The most magical and comical play for the vacation.
Written and directed by Crazy Catholic. Staged by D C Shell Theatre.
From the producers of the Bollywood Bachelor, Rapunzel and the Romantic Red Man from Rio Claro, Little Mermaid and Scrooge.
Get ready to laugh - appropriate for all audiences.