Part 1: Tight Spaces 2023
by Freetown Collective

Wed 7th June , 2023
7:00 PM - 10:59 PM
Noir Coffee Lab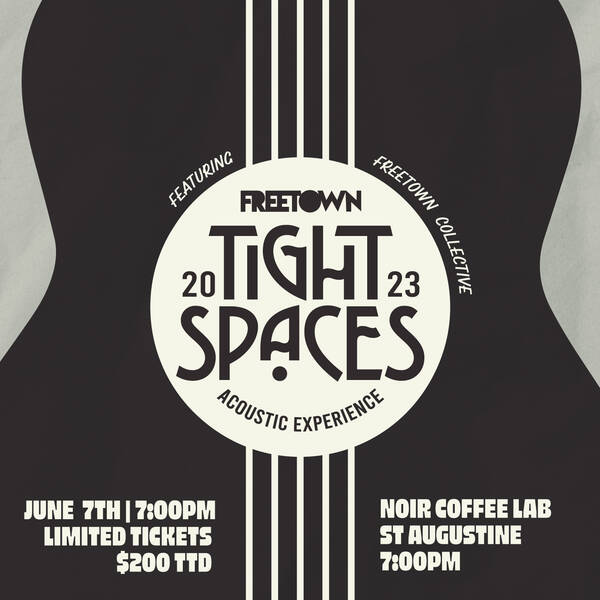 Description
Freetown Collective is bringing some live music to its residents, blessing home before we go abroad.
Part 1: Tight Spaces, an Acoustic experience.
We're creating an intimate evening with the band and their guitars at Noir Coffee Lab in St Augustine.
Pick a song you must hear, when you purchase your ticket online.
Wednesday 7 June at 7:00pm, $200.