Ignite the Stage
by ii-Kaya Ises

Fri 25th August - Sat 26th August, 2023
9:00 PM - 5:00 AM
33 Carlos St, Port of Spain, Trinidad & Tobago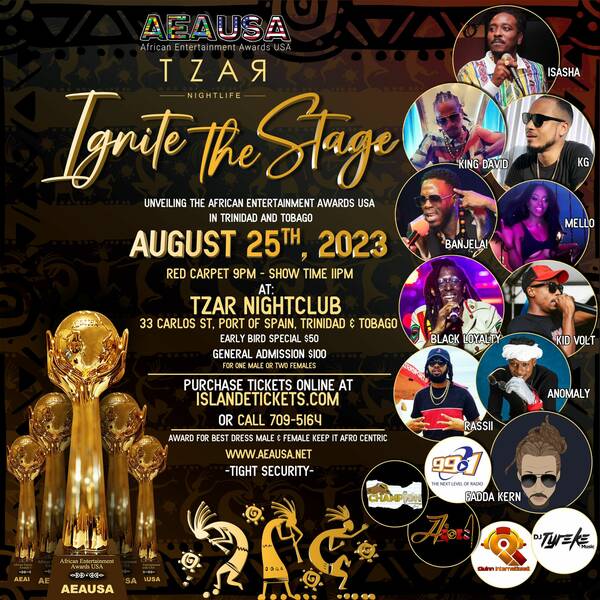 Description
Ignite the Stage: Join us for the grand unveiling of the AEAUSA in Trinidad and Tobago, marking the beginning of an extraordinary event. We extend a warm invitation to you to be a part of this joyous celebration, with all the glitz and glamour of a red carpet affair. Dress your best in African attire, as there will be a chance to win the coveted awards for the best-dressed male and female attendees.
The festivities kick off at 10 PM sharp, with a captivating showcase of talented artists who will mesmerize you. Then, the esteemed President of AEAUSA will grace the stage, introducing himself and revealing the nominees from Trinidad and Tobago for this year's awards. Following that, there will be a special award presentation that promises to be truly unforgettable.
After the formal proceedings, get ready to party the night away until the last call. Trust us, the DJs are absolutely phenomenal and will keep the energy soaring. To ensure you don't miss out, secure your early bird tickets now.
We can't wait to see you there, and we assure you it will be an event to remember!

It's a party!