KOLORS ERUPT J'OUVERT
by La Penca

Mon 20th February , 2023
4:00 AM - 12:00 PM
CHAGUANAS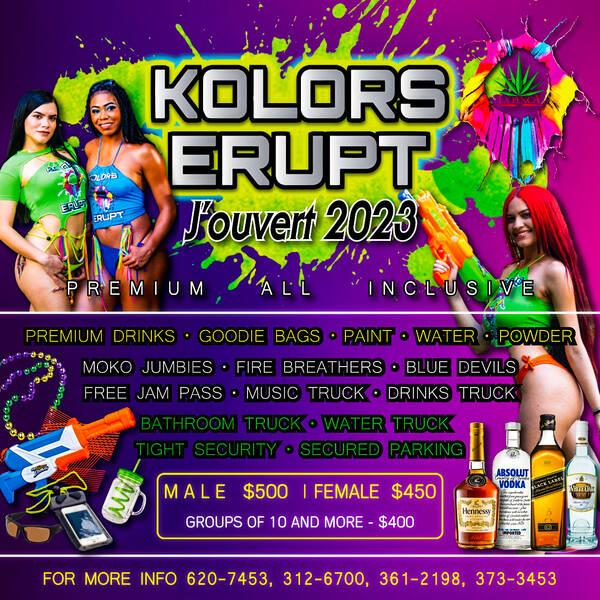 Description
The Countdown to the Greatest Jouvert Experience to grace the streets of Chaguanas has begun 

Come be a part of the revelry…the excitement…the paint…the powder …the Kolors!!!
Book your Jouvert Package today
Males $500 • Females $450
For tickets purchased via this portal, please call 373-3453 to submit your T-shirt size information.
You can also customize your t-shirt at an additional cost.
Partying with your crew?!?
We got you covered!
Groups of 10 and more pay $400 per package.
For more info contact - 620-7453, 312-6700, 361-2198 or 373-3453 today!!!

Also follow @kolorserupt for giveaways, surprises and all the info you need.
Packages are going fast, so don't miss out on the sexiest kolors experience for Carnival 2023