~LIV.~ The Experience
by GOLDENEVENTSINTL x JayUpscale

Fri 11th January , 2030
12:00 AM - 12:00 AM
Brooklyn; New York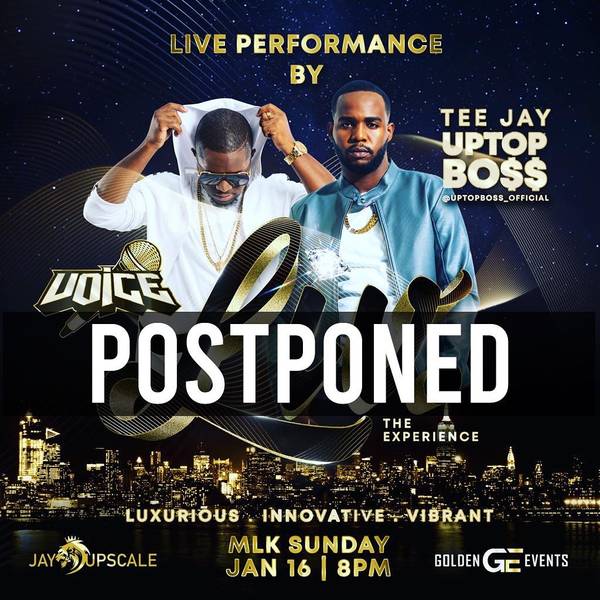 Description
January 16th 2022. MLK Weekend
The All Black Sexy, Luxurious and Fashionable event.
LIV is a lifestyle. An avenue of stress relief, An experience beyond purely existing. Adorn yourself in your most fashionable attire for the celebration of a lifetime and musical night of pleasure. @goldeneventsintl x JAY UPSCALE introduces a new way of LIVing. New York City, Get Ready For An Unforgettable Experience.
LIV | The Experience 
LUXURIOUS • INNOVATIVE • VIBRANT 
8PM• 21+ID MANDATORY 
Dresscode :
All Black Semi Formal Attire
Fashionably Loud + Luxurious 
Live Performances by:
VOICE the Artiste @voicetheartiste 
and TEEJAY the UPTOP BOSS @uptopboss_official
Entertainment by an Amazing International Cast:
The Energy God @kevincrownmusic
The Stage God @riggo2dworld
Platinum Kids @paulplatinum
& more to be announced 
CELEBRATE YOUR BIRTHDAY FOR FREE!!
BOTTLE SERVICE • VIP SECTIONS 
BIRTHDAY PACKAGES
Text #16468946641 or Message us @thelivlifestyle for inquiries.
#LivTheLifestyle #LivTheExperience #WhatATimeToBeAlive #LivYourBestLife