MOMENTUM ASH WED CALM DOWN
by BlackStar Entertainment

Wed 22nd February , 2023
2:00 PM - 10:00 PM
QUEENS PARK SAVANNAH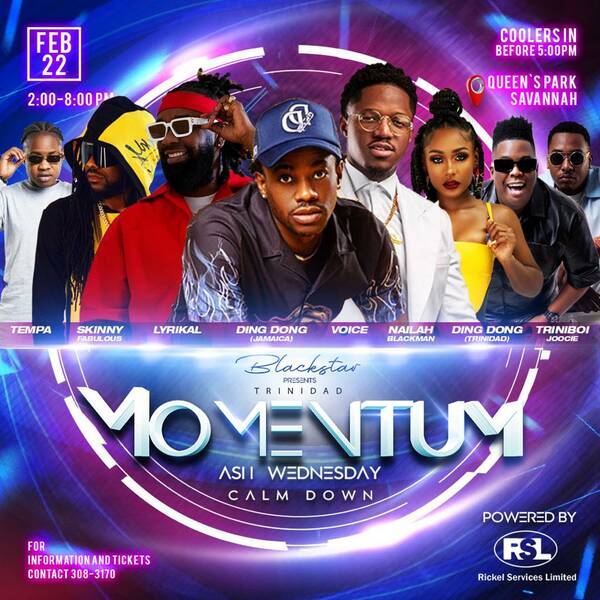 Description
CARNIVAL 2023
MOMENTUM : ASH WEDNESDAY CALM DOWN
The Countdown is on to the greatest show on earth....Trinidad and Tobago Carnival 2023!
Can you feel it? The vibe , the energy! The music, the pace! The rhythm, the tempo , The Culture And yes, we're back on the road!
But the vibes doesn't stop there ..
Introducing Momentum - hosted by Blackstar Entertainment . The new and only way to CALM DOWN on Ash Wednesday!
Momentum Trinidad gives you the right mix of local and international Entertainers alongside popular DJs to complete your Trinidad Carnival experience.
Look out for cast reveals, location details and much more!
Save the date - February 22nd, 2023 from 2pm to 8pm , we're keeping the Momentum going...
Feel the momentum