PINKnicTT presents 'Floral Bliss'
by PINKnicTT

Sat 18th February , 2023
2:00 PM - 8:00 PM
Fatima Grounds, Trinidad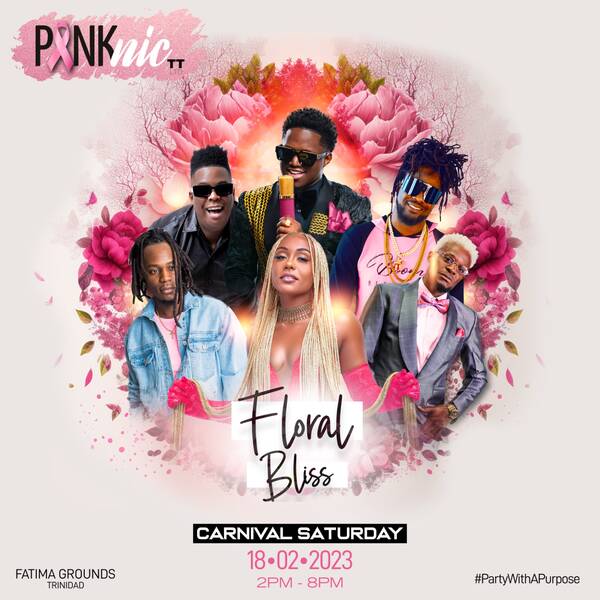 Description
PHYSICAL TICKETS ON SALE AT:-
OFFSIDE Rest & Bar , Southpark
Open Sat (11am-11pm)

FITT ST MARKET , Ariapita Ave
Open Sat (8am-8pm)
Tickets on Sale at the door from 2pm
THE ULTIMATE PINK ALL INCLUSIVE AFFAIR!!
Originally introduced into the Trinidad market in October 2019, this PINK themed picnic intertwined with music, art, fashion & food immediately found it's way into the hearts of those in attendance and was most certainly the envy of those who were absent.
PINKnicTT is an ULTRA premium all inclusive event produced by various event industry leaders, Strictly FX, AIR Committee and LIL. PINKnicTT caters to trendsetters and high net worth individuals. PINKnicTT's objectives are not only to create something unique and AMAZING, but also to promote breast cancer awareness and raise funds for research and treatment. It is the perfect composition for the ULTIMATE PINK CELEBRATION.