PRISM ICEBOX JOUVERT 2023
Mon 20th February , 2023
4:00 AM - 10:00 AM
TRINIDAD POS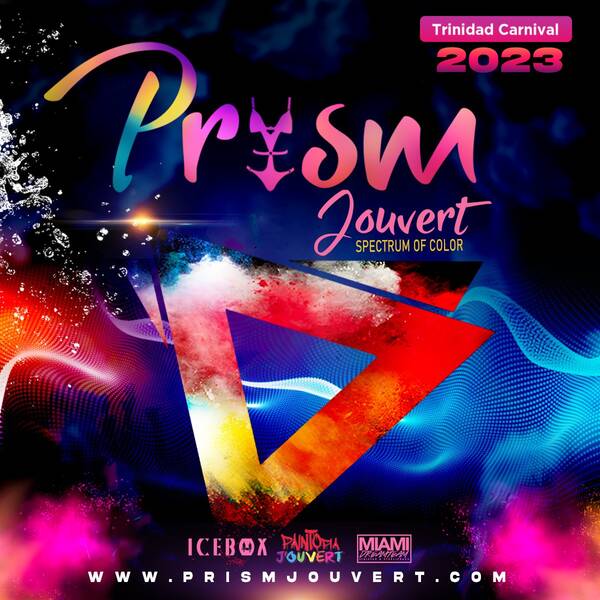 Description
PRISM
PACKAGES ARE AVAILABLE at
121 Tragarete Road, Port of Spain


Spectrum Of Colours
From black to sunlight, See yourself through our PRISM.
Glow with us as the sun rises on Carnival Monday Morning...
Lets have an EPIC ALL INCLUSIVE J'ouvert Experience!
PREMIUM DRINKS INCLUSIVE Johnnie Walker Black, Vodka, White Oak Rum, Hennessy, Wines, Shots and Beers.
PREMIUM BREAKFAST INCLUSIVE
Road Show Premium Drinks, 40 ft Music Trucks, Drinks Trucks - Premium Bar, Beer Bar, Premium Security, Paint Trucks, Powder Truck, and a Water Truck...... LEVEL VIBES!!!
Breakfast Cool Down Breakfast - Doubles, Corn Soup & Breakfast Meal, Sober Zone - Cofee, Tea, Water & Energy Drinks, Cool Zone and Music Truck