Rum & Rose Summer Event
by Rum & Rose Committee

Sat 6th August , 2022
5:00 PM - 11:00 PM
Queen's Hall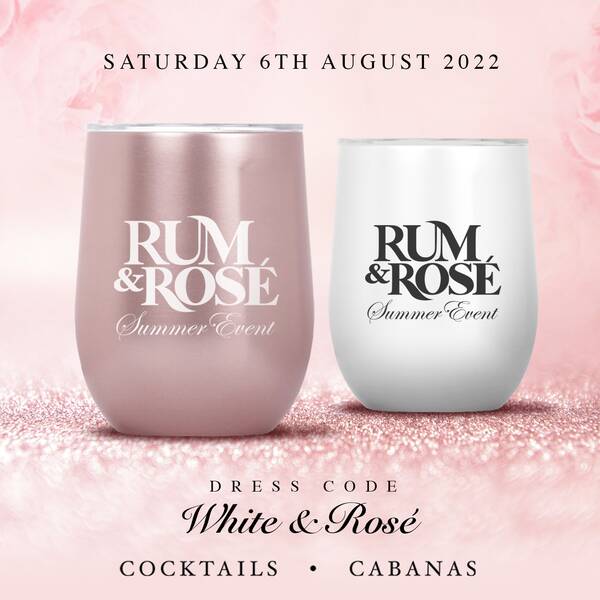 Description
Rum, Rosé, and so much more!! 
On Saturday 6th August
(from 5 pm)
At Queen's Hall Gardens
*Rum & Rosé* will offer a *FREE Rum Bar* as well as *Complimentary Rum and Rosé Cocktails* 
Also included in the Free Drinks:
Scotch
Smirnoff Vodka
Black Label Rum
White Oak
Gin
Carib, Stag, Pilsner, Blue
Smirnoff ice
Caribe
Bottled Water
Coke, Sprite, Ginger Ale, Club Soda
Orange, Pineapple, Cranberry Juice.
The Premium Bar will include very attractive prices on a wide selection of top shelf drinks 
Including special prices on Rosé and other Bubbly at the bottle Bar
*Tickets available* from R&R Box Office 722-4585, islandetickets.com and committee members.
*Dress: White & Rosé*
#RumAndRosétt