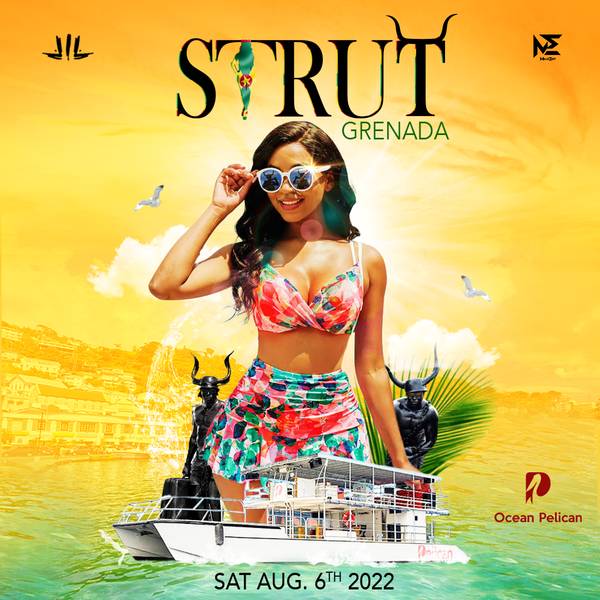 Description
Just ease me up, let me free up, we bout to Strut into Grenada. 
Spicemas 2022 we're bringing you something new! We've unleashed Trinidad, we climbed Notting Hill, we lit up NYC and now it's to cause a Nu Sense in Greenz. The creators of Live in Love Events & Millo ENT brings you STRUT GRENADA: The Jab Behaviour Edition! The only boat ride you need come Carnival Saturday morning. 
Early bird tickets drop this Friday! 
Strut Grenada go be Real Mas! 
More details to come!!
@ea7_international x @milloent 
#LiveInLoveEvents
#MilloEntertainment 
#Strut 
#grenada #strutgrenada #puregrenada #carnival #grenadacarnival2022 #august6th