SUITS JAMAICA 2019
Sat 27th April , 2019
4:00 PM - 9:00 PM
Kingston Waterfront, Jamaica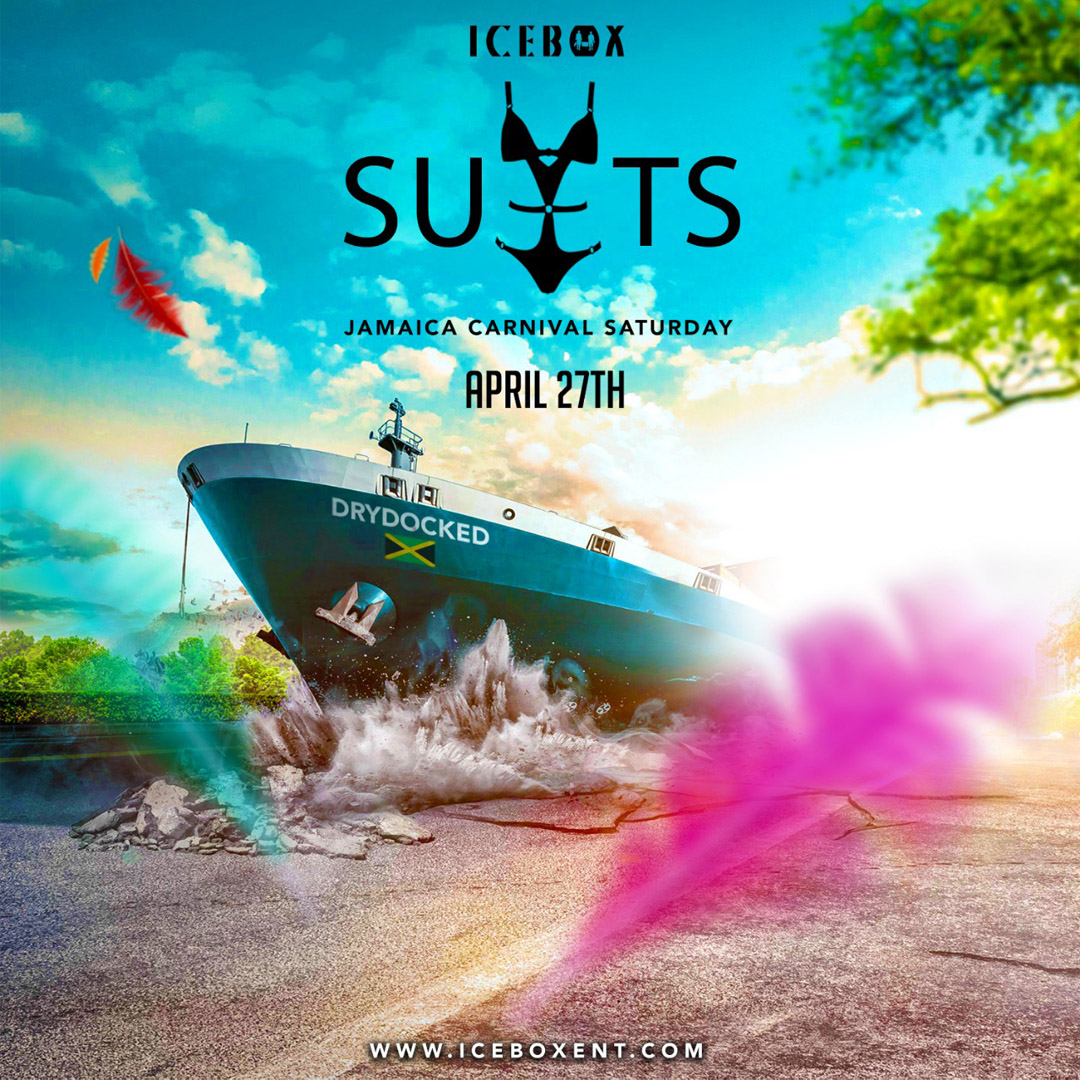 Description
SUITS JAMAICA
ICEBOX ENTERTAINMENT is headed back to Jamaica. You requested that we provide you with a different experience, and we are answering the call. Join us as we offer a truly new adventure in JA.
The only place in JA that can provide the authentic IceBox Experience.
SUITS JAMAICA
DRYDOCKED
The most anticipated party comes to land.
DATE: SATURDAY 27th April 2019.
TIME: 4PM
VENUE: Kingston Waterfront
ICEBOX OFFICE 347-273-1992 / 868-223-1786
No Weapons
No Illegal Substances
No Minors ( Must be 18 yrs+)
Coolers Allowed
Management reserves the right to refuse admission.
Stay Tuned to Our Social Media for Updates.