Tomorrowland Carnival in Wonderland
by Unforgettable Events

Sat 23rd July , 2022
2:00 AM - 8:00 AM
Oasis Park Couva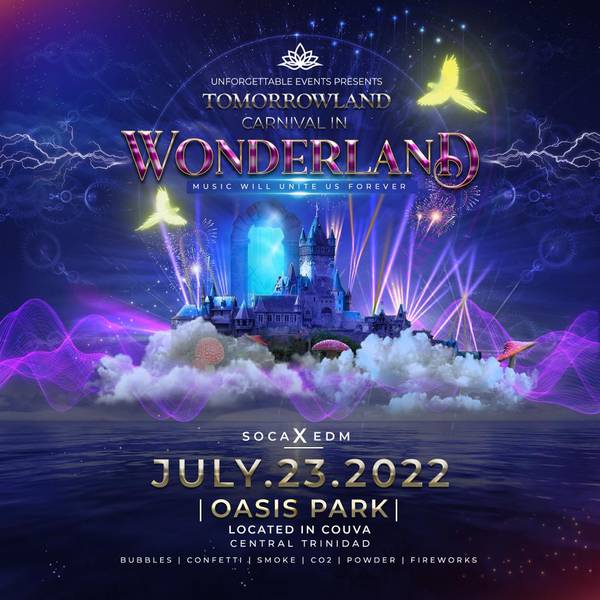 Description
Unforgettable Events Ltd will host its first annual event, Tomomowland Carnival in Wonderland". This event aims to be a new and electrifying partying experience, enveloping a fusion of EDM and Soca music on one stage.
This event will feature leading DJ's and Artiste in both EDM and Soca genres. Our vision for this event is to broaden the minds and experience of our patrons who will be captivated by an enchanted journey through music and transported into new realm of partying.
Our theme for this event is a journey through the wonders of an enchanted fairytale where a magical forested kingdom comes alive through characters, music and spectacle.