Tropical LUAU Carnival
by The EEEmpire

Thu 20th February , 2020
5:00 PM - 5:00 PM
La Soledad Estate, St Joseph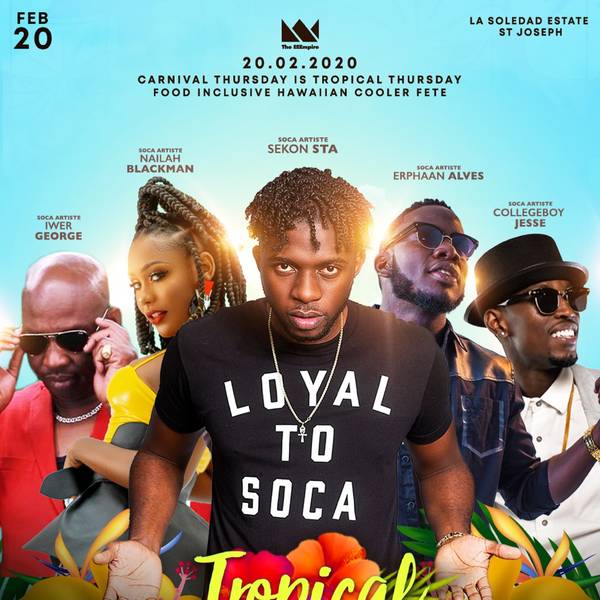 Description
PREMIUM Food Inclusive Hawaiian Cooler Fete. Welcome to the Tropics!
Multiple food stations - Shorter lines - More Options!
Pork Roast 
Vege Delights
Pineapple Chicken 
Gourmet Sandwich Bar 
Doubles 
Corn Soup
+ many more savoury delights! 

Performances by Iwer George, Sekon Sta, Nailah Blackman, Erphaan Alves and many more!

This event is the pinnacle of our years growing Tropical LUAU into a Hawaiian themed Tropical fete.  
Carnival Thursday is Tropical Thursday!
Tickets are out NOW!
Dress Code: Floral Wear or Grass Skirts and Coconut Bras.
Coolers must be in before 7:30pm
WE WILL NOT OVERSELL.
Prepare for the time of your life.