UTOPIA
by Opulence Promotions

Sun 19th June , 2022
2:00 PM - 10:00 PM
Bucco Historical Park, Tobago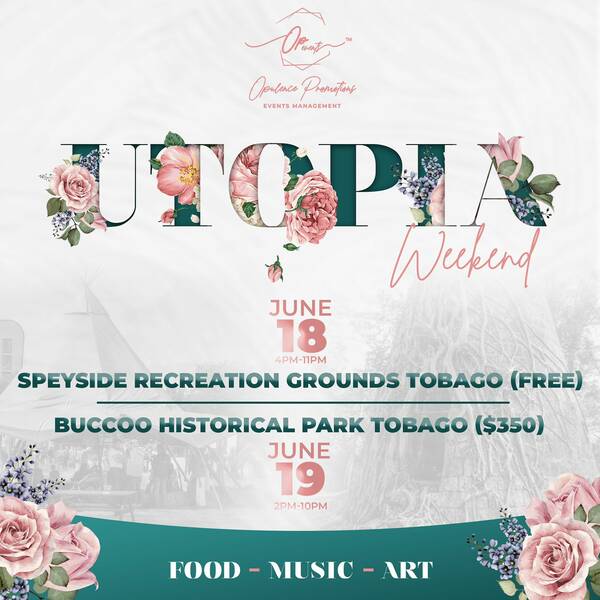 Description
On Sunday June 19th senses would be awakened at UTOPIA-the hybrid Jazz Experience.
Join Opulence Promotions at the Buccoo Historical Park from 2pm-10pm for the exquisite fusion of MUSIC, FOOD &ART;.
Opulence Promotions appreciates your excitement for UTOPIA-The Hybrid Jazz Experience. To ensure both the East and West of Tobago enjoy a taste of Jazz we have made a decision to now transform this musical experience into the UTOPIA Weekend to be held on June 18th & 19th,2022. 
It's now Bigger and Better! Save the date.