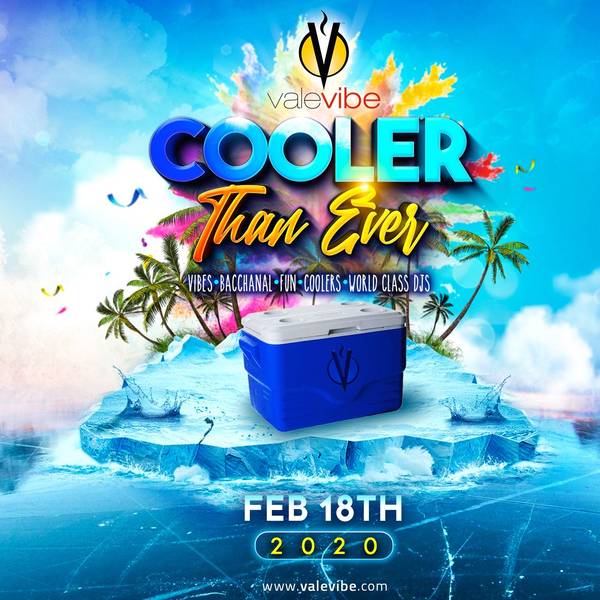 Description
VALEVIBE COOLER 2020
VALEVIBE is "COOLER THAN EVER"
The most anticipated COOLER FETE…is back and fully charged!
VIBES + FUN + BACCAHANAL + COOLERS + WORLD CLASS DJS
ValeVibe, known for producing awesome Carnival Fetes, invites you to join us at the scenic Bayview, Maracas on Tuesday 18th , February 2020 for ValeVibe COOLER 2020.
This COOLER FETE is already highly rated and anticipated to provide a high quality fete experience and an excellent alternative fete option to patrons during the week preceding Carnival.
Date: Tuesday, February 18th 2020
Venue: Bayview, Maracas
Time: 4pm - 11pm
Price: TT$400.00
Limited Tickets Available Online: www.islandetickets.com 

Info: Please contact your local committee member ~or~

Ticket Hotline 1-868-682-4973
email valevibecooler@gmail.com / info@valevibe.com
We take this opportunity to thank you for your patronage over the past years and look forward to seeing you at ValeVibe COOLER 2020!