Jazz on the Sea
by Vision on Mission

Sat 17th June , 2023
3:00 PM - 7:00 PM
C3 Marina, Port of Spain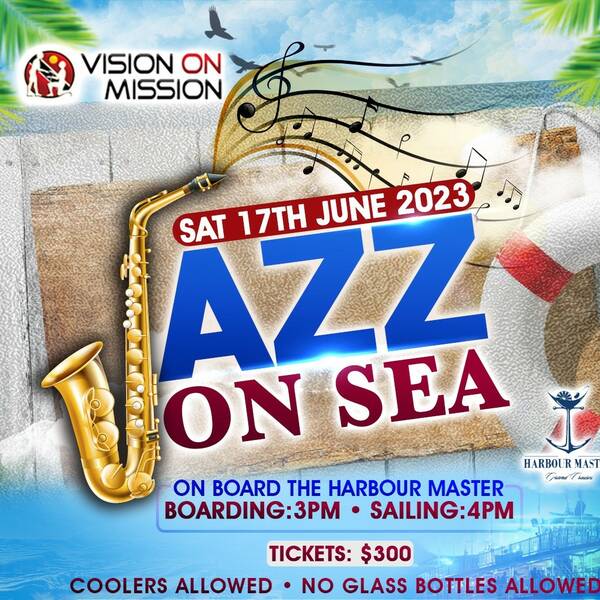 Description
VOM Fundraiser Father's Day Weekend Boat Ride Event!
Celebrate Father's Day weekend in style with the 1st Annual "Jazz on the Sea" boat ride event!
*Hosted by Vision on Mission on Saturday, June 17th 2023 (Boarding at 3PM Sharp!)
Sailing Down D' Islands
Indulge in light refreshments and a fusion of Jazz musical performances by local T&T artists.
Plus, Fathers get the chance to win exciting giveaways on board!
Perfect for all music and ocean lovers to enjoy a relaxing boat ride and celebrate Fathers in a special way this year.
Book your tickets now and take your dad on a musical journey this Father's Day weekend with "Jazz on the Sea"!
Optional: For physical tickets, please call 718-7328 for more details.