DUTTY REVEL - Miami Carnival Jouvert Band
Sat 12th October , 2019
7:30 AM - 2:00 PM
Central Broward Regional Park & Stadium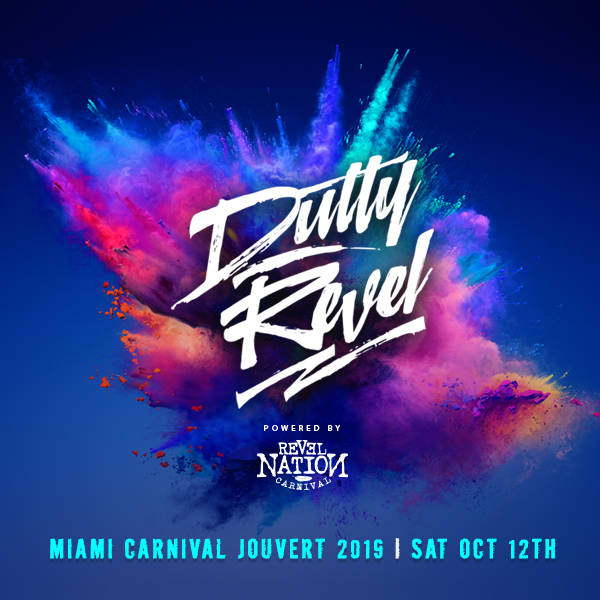 Description
Come Get Dutty for Miami Carnival Jouvert!
Play Jouvert morning with youR crew @ the Broward Reginal Park!
Come Revel with us and leave wet and painted!!!!!

Jouvert Package Inclusions:
Unlimited Premium Drinks, Shirt, Paint, Powder
Park Entrance Ticket, and Goodie bag!
Cool Face Upgrades come with Dutty Revel Cool Face mask + themed Sunglasses!
** Please Note Tickets MUST be redeemed for your Jouvert packages before going to the event! Distribution of the Jouvert Packages will take place the week of October 7th - 11th. ...

Distribution Center is located
Sheraton Suites
311 N University Dr, Plantation, FL 33324
Between hours of 430pm - 930pm
Tues. Oct 8th - Friday 11th