Good Times Festival - Peace, Love & GTC
by GTC x 86ix8 Family

Sat 27th May , 2023
2:00 PM - 8:00 PM
Boy Scouts Association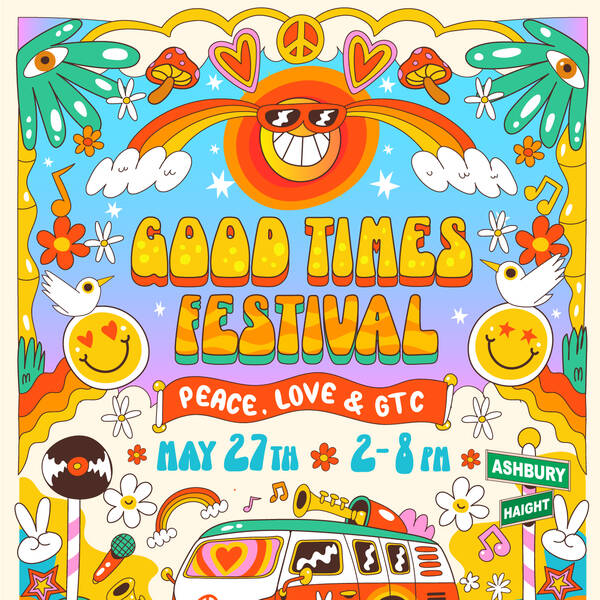 Description
Here's your Road Map to the Good Times with your Festival Event Guide!
For your explicit enjoyment we have
- Meditation Zone
- Game Zone
- Chugging Zone
- The Dance Floor
Start the Good Times early with Free GTC till 5pm!
Celebrating a birthday between 25th-29th May?
Then have a
Hippie Birthday !!
with free entry to the Festival with Proof of ID sent to our @86ix8Family or @Gtc_tt social media accounts.
Aesthetic? 60's!
Activations? Ready !
Music? Steamy!
Our diverse lineup of DJs are sure to bring the best of Dancehall, Hip Hop, Soca, Afrobeats and more!
On May 27th @gtc_tt in collaboration with @86ix8family transports you to different time and place! Come experience Good Times Festival