Limerz Cruise 2023
by Limerz Cruise

Sun 6th August , 2023
9:00 AM - 2:00 PM
Barbados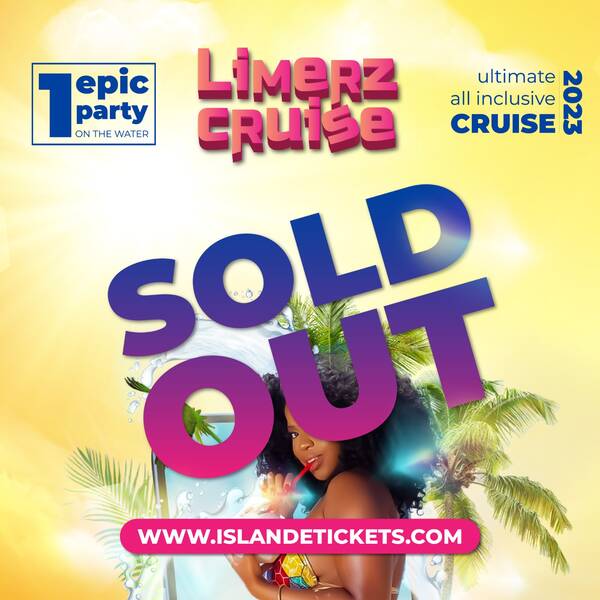 Description
Limerz Posse!!
WE READY READY!!!!
We only request that you walk with vibes and energy. Leave the behaviour at home cause we have none come August 6th!
Boats board, 9:00am. Drinks and vibes start as soon as you touch the deck.
Sailing, 10am SHARP!
Ticket Requests:
Choose your boat
Choose your captain
Choose your gender
AND click request ticket!
TICKET PAYMENTS ARE DUE WITHIN 72 HRS OF APPROVAL!
General Information
Date: Sunday August 6, 2023
Time: 9:00am - 2:00pm
Boarding location: TBA
VESSELS
RED BOAT:  Chris | Shanice
YELLOW BOAT: Tricia | Andrew
SILVER BOAT: Spinny | Justin
GOLD BOAT (Harbour Master): Scott | Commie | Ajanhi
Groups
Groups should email the names and email addresses of the persons within the group OR place that information in the notes section, so we can TRY to accommodate you on the same boat. Due to the nature of the event, this is not guaranteed.
We look forward to seeing you beautiful people!