PUNCHY WEDNESDAY
by Punchy Punch

Wed 7th February - Thu 8th February, 2024
10:00 PM - 4:00 AM
TBA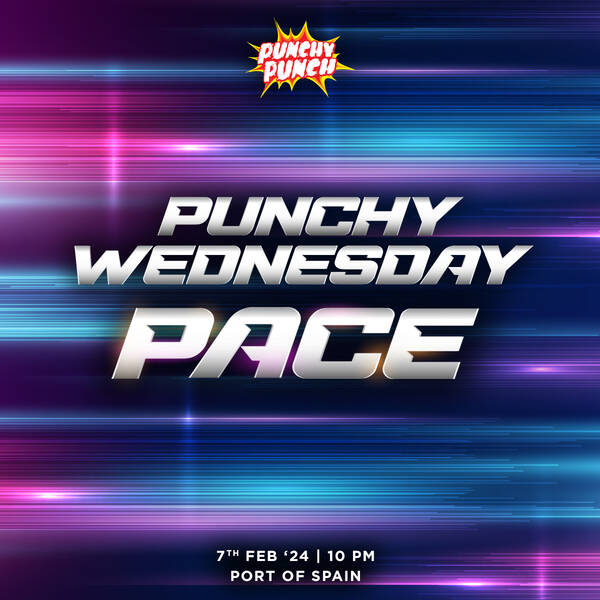 Description
The PACE starts at Punchy Wednesday!
Join us on Carnival Wednesday as the Punchy Team brings the High Energy, Speed and PACE to Port of Spain!

Online tickets available now:

www.islandetickets.com
www.eventbrite.com
PUNCHY WEDNESDAY 2024

Carnival Wed 7th February 2024
10 PM
Port of Spain
Follow @PunchyPunchCocktails for more info!

#PunchyWednesday
#PunchyWednesday2024
#PACE
#HighEnergy
#Carnival2024
#TrinidadAndTobago